3200 Old Jennings Rd.
Middleburg, FL 32068
3267 Hodges Blvd. #13
Jacksonville, FL 32224
The most affordable dentistry is prevention. That's why we work with parents to protect smiles from the first tooth. If you have received any significant dental treatment, you likely understand the financial implications of decay and other problems allowed to fester. Investing in your child's smile today may save you money, as well as spare your child from costly work as an adult. Prevention is a gift that keeps giving over a lifetime. Our fees are extremely competitive in the Middleburg region. We do everything we can to keep our services accessible.
Payment is due when services are rendered. If payment arrangements are needed, plans need to be made in advance. We understand that your smile is as important to you as it is to us. In an effort to help our patients reach their dental needs, both physically and financially, we will assist you in reaching a comfortable financial solution that will fit your situation and financial budget.
Your dental insurance is a product designed by your employer. Your benefits are dictated by the choices your employer made within the cost of the coverage. We will do everything possible to maximize your insurance utilization; however, please do not let the lack of benefits dictate your desired or necessary treatment.
We believe in individualized attention for your child and work to offer treatment options that align with your family values, finances, and personal convictions. We are an office of choice. Often, just having options and a conservative philosophy can save money and still move toward optimal oral health.
Unfortunately, insurance companies do not share in our philosophy of care. Many times, the more closely you are affiliated with them, the more they get to determine treatment philosophy and care. Because of this, we will be shifting our relationships with partnering insurance companies so they have less control over how we practice dentistry.
On February 28, 2023, we will no longer be contracted as an in-network dentist with Zelis. On April 1, 2023, we will no longer be contracted as an in-network dentist with Florida Combined Life and FEP Blue. Being out-of-network with these insurance companies means that we are not bound by their contractual restrictions. You are still able to come to us and will still have an insurance benefit to utilize. Based on how the contract between your employer and the insurance company is structured, you will likely have some extra out-of-pocket expenses when using your out-of-network benefits.
Treatment plans are always given with insurance estimates. We provide the most accurate information based on information we receive from you and your insurance company. Anything not covered by the insurance company is your responsibility.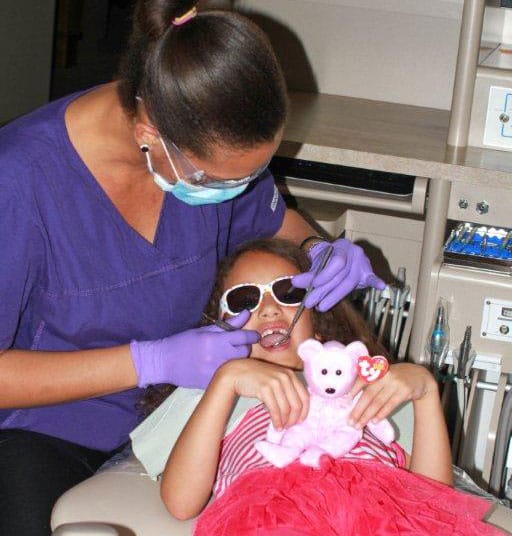 Smile Check-ups.

It is extremely important your child continues to come in for regular hygiene care so the doctor can monitor eruption patterns, growth, and development. Additionally, vigilant quality care will help prevent the need for costly restorative work in the future.

Pre-Appointing.

We encourage you to pre-appoint your child's next Smile Check-Up during your visit. This is especially important if you want those desirable early morning and late afternoon time slots.

Emergencies.

A dental emergency can occur at anytime; therefore, we have doctors on call 24 hours a day. If you need to reach Dr. Myers or Dr. Gary, please call the office number at 904.505.2010 and you will be given the emergency pager number.

Cancellations.

We understand sickness and emergencies may prevent you from making scheduled appointments. Should you find yourself unable to keep your appointment, please call us as soon as possible. Out of courtesy to others, please contact us at least 48 hours prior to your child's appointment should you need to reschedule appointed treatment for non-emergent reasons. We will reschedule your child as availability allows. Please understand the best appointment times are difficult to obtain with short notice.
Get The Care You Deserve!
Myers Pediatric Dentistry & Orthodontics would love to meet you and your family and provide you with the dental care you deserve! Our two offices are easily accessible to those living near Middleburg and Jacksonville to get the care they deserve.
Click here toRequest An Appointment Online
Or call us today at: (904) 505-2010