3200 Old Jennings Rd.
Middleburg, FL 32068
3267 Hodges Blvd. #13
Jacksonville, FL 32224
Dr. Myers opened the doors of Myers Pediatric Dentistry & Orthodontics in 1975. He earned both his dental degree and pediatric certification from the University of Tennessee and served as a faculty member at the Dental School. He received his undergraduate degree from Florida State University and is a proud Seminole.
Dr. Myers is a member of the Florida Dental Association, the American Dental Association, the American Academy of Pediatric Dentistry, the American Orthodontic Society, and the International Association for Orthodontics. He is also a member and President of the Florida Dentofacial Study Club.
Dr. Myers lives in Fleming Island with his wife, Peggy. They are involved in their church, Pinewood Presbyterian, where Dr. Myers can be heard singing in the choir. Dr. Myers and Mrs. Peggy also serve as volunteer small group leaders for Compass Financial Ministries, an organization teaching biblical principles for handling money. When the Myers' need to recharge with some fun, you can find them on the dance floor. They have recently developed a love for square dancing and are active members of the Moose Promenades Square and Round Dancing Club.
Dr. Gary joined the practice in 2001 after completing a residency program in pediatrics at Virginia Commonwealth University. As a native of Orange Park and graduate of Orange Park High School, he is happy to make Clay County his home and cherishes the opportunity to work with his father. Dr. Gary graduated from the University Of Florida Dental School in 1998 after earning a degree in chemistry from Furman University.
He is a member of the Florida Dental Association, the American Dental Association, the American Academy of Pediatric Dentistry, the former President of the Florida Academy of Pediatric Dentistry (FAPD), and a former Board Member of the Southeastern Society of Pediatric Dentistry (SSPD). Dr. Gary is also a member of the Florida Dentofacial Study Club and the IAOTP (International Association of Tongue-tie Professionals). He has published research on oral sedation techniques in the leading journal for the profession, the AAPD Journal. He has also given lectures for the Florida Lalache League, SSPD, and the FAPD, the Volusia-Flagler dental association, and the Northeast Florida Dental Hygiene Association.
Dr. Gary lives in Middleburg, FL with his wife, Julie, and their 5 children. He and his family are active members at First Baptist Church. Dr. Gary is an avid runner and has been a sponsored runner for 1st Place Sports in Jacksonville. Since 2003, the office has been an official sponsor of the Children's Run at the River Road Resolution 5K, a Florida Striders race that raises money for local schools.
Dr. Kristin Hodgson, D.M.D.
Dr. Kristin Hodgson (also known as "Dr. K") is a breath of fresh air. Always smiling, singing, and dancing, Your children will think of her as their favorite teacher. She has the natural ability to engage children and make each visit memorable. Dr. K has a magical way with children of all ages, so children should have no problem remembering to brush and floss once she sprinkles her "fairy dust" during their visit.
KeishaClinical Staff Manager and Hygienist
Keisha graduated from both the FSCJ dental assisting and hygiene programs where she had the opportunity to intern with our office. Since 2003 she has worked as our hygienist and does a tremendous job caring for our special needs patients, teenagers, and adults. She is passionate about creating healthy smiles and making sure each patient and parent has a positive experience in our office. Keisha helps manage our office and work to ensure parents are properly informed, staff is adequately trained, and systems continue to run smoothly day after day. She also enjoys educating the community about oral health and make frequent visits to area schools. Keisha's care and passion for children continues at home with her 4 children and in her church. She teaches and mentors high school girls in the youth department.
KatieOrthodontic Dental Assistant
Katie has years of dental experience and now works with Dr. Myers to make smile makeovers in our orthodontic department. Katie knows how to have fun while sometimes being firm when her patients that need a little tough love to stay on top of their hygiene. Katie's love of fun goes beyond our office. She is often seen country line dancing and working in the community with local cub scout troops.
AmberDental & Administrative Assistant
Once a high school student working with us a few hours a day, Amber now wears multiple hats in our office and is a full-time employee. From overseeing our sterilization department and ordering our supplies to managing our ortho computer system, Amber helps in every aspect of our office. You will also find her chair side with patients and parents discussing ways to encourage brushing at home and offering options for replacing sugary drinks. She may even be seen wearing one of our custom mouth guards that she hand crafts for each of our patients who participates in community sports programs. Amber truly is a "Jack of all Trades" and a huge asset to our office.
CrystalOrthodontic Dental Assistant
Crystal came to our office as an intern from FSCJ and decided she never wanted to leave. She fell in love with our ortho department and watching smile makeovers. She now works with our ortho team making boys and girls feel comfortable as they come in month to month for wire changes and adjustments. Her country charm is welcoming to parents as they sit chair side during their child's ortho visits. When you meet Crystal, you feel like you have been welcomed into her home.
When you need help with something, Holly is always there. As a part-time dental hygienist, Holly's schedule is flexible which lends itself to doing what she loves…helping others. When she's not working to prevent gum disease, she's painting beautiful pictures for others to enjoy. From Romania to Panama, Holly's special gift of art can be seen in front of and inside church buildings. She has a heart for missions and has recently returned from Honduras and Nicaragua. We are thankful that when she's not traveling, we have her at least once a week for our adult patients to enjoy her coaching and conversation.
For years, Shelly has been our "go to" hygienist who graciously fills in when our staff members are on maternity leave. Now, Shelly is a permanent addition to our adult hygiene program and works at least once a week making our moms and dads feel comfortable about having their teeth scaled and polished. Shelly also has a passion for children. She recently spent some time in Africa caring for children and teaching them the importance of brushing. She also works with her church to provide basic necessities to families who have a significant financial need. It's her sweet disposition and big heart that make parents and children love being around her and trusting her care.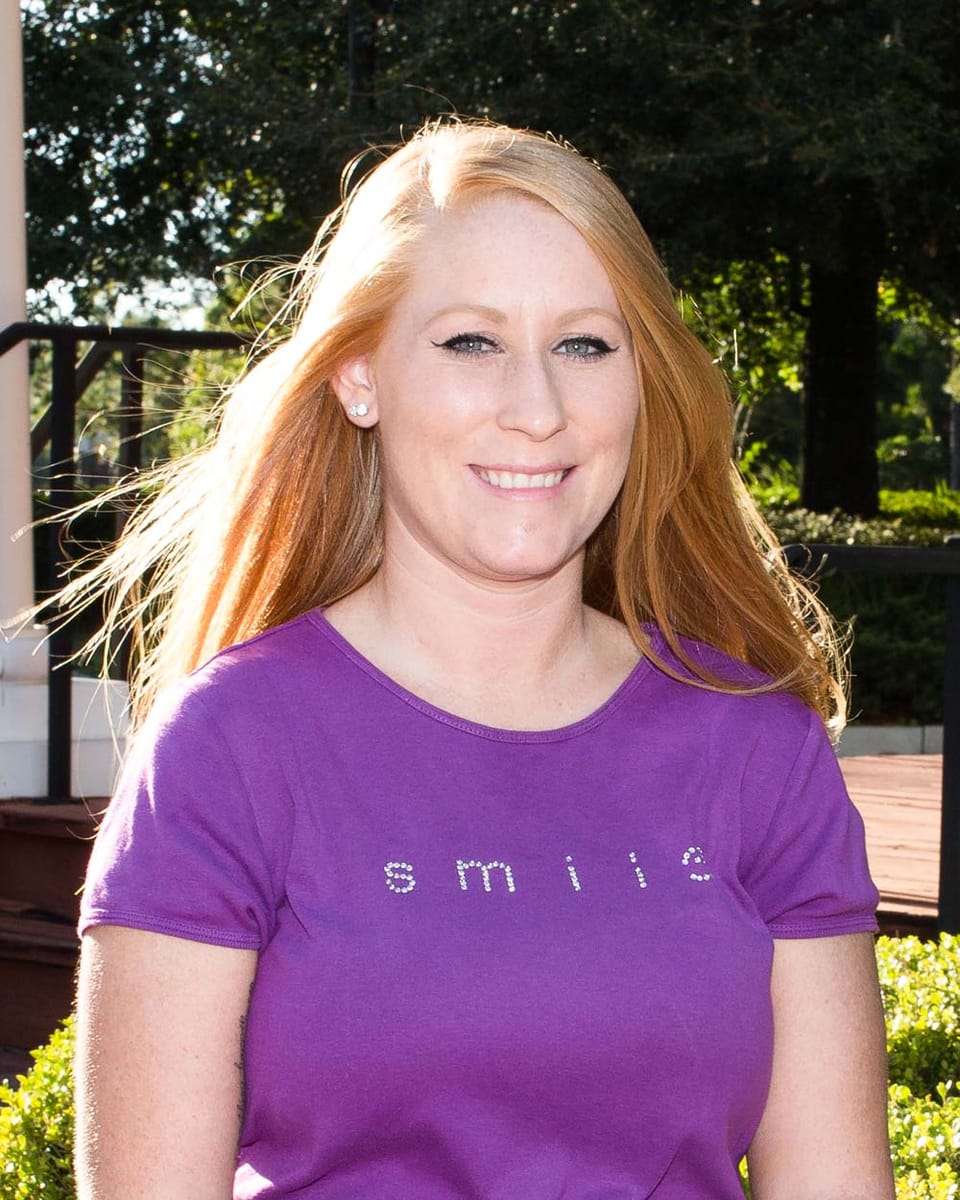 Nicole is the newest member to our hygiene team. Her warmth and ease with communication sold us from day one, not to mention the glowing reviews by her college professors. Children love Nicole and warm up to her quickly. Parents appreciate her genuine care and detailed explanation of what the visit will entail. Nicole is very thorough and loves working chair side with both parents and patients. With three job offers on the table, we are extremely pleased Nicole chose to be part of the Myers Pediatric family.
NesiaOffice Manager and Treatment Coordinator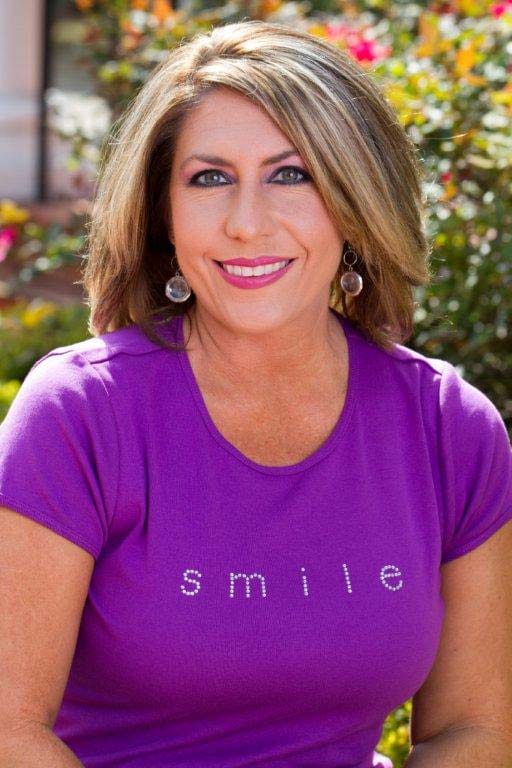 Working with Nesia is a pleasant and motivating experience. She is a patient focused manager who works to improve staff systems with our core values in mind. Her high level of compassion, love of children, and teaching background make a perfect combination for managing staff and office matters, covering treatment options, securing financial arrangements with families, and working to educate students in area schools about proper hygiene. When Nesia is not focused on teeth, she focuses on teaching children to dance at her studio on the Westside. She is also an active member of her church and enjoys teaching and mentoring high school girls.
FarahInsurance Coordinator
If you have a question about insurance, Farah has the answer. As a courtesy to our patients, Farah takes the time to verify all insurance benefits and maximize your coverage for you and your family. While our quotes are only estimates, Farah works with insurance companies to inform you of the most accurate amount due for services rendered. You will often see her on the phone making inquiries for non-payment of covered services and investigating insurance claims. Besides Farah's undercover work, Farah enjoys being a mom to her two children and spending time in the sun.
CindyFront Desk Coordinator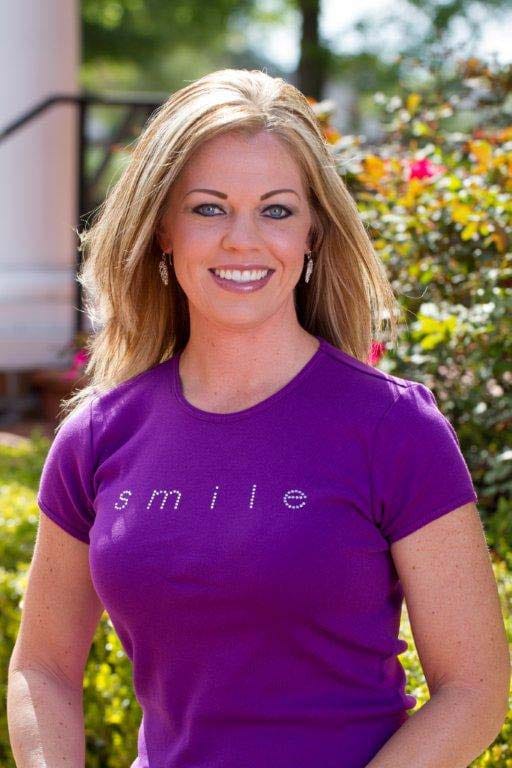 Cindy works to create an easy and seamless check-out experience for our patients. She will make sure your concerns are addressed and search for convenient appointment times to accommodate your family's busy schedules. Cindy also works with our ortho patients who have removable appliances. She explains and demonstrates proper wear and motivates your children to commit to daily exercises, much like a cheerleader on the sidelines. When Cindy isn't cheering on patients, she is hitting the pavement with her running shoes. She enjoys staying active and has completed several community runs, including the Gate River Run, in recent years.
PattyAccounts Receivable Specialist
You may have heard her voice, but never seen her face. For over 10 years, Patty has been number crunching behind the scenes. From processing payments to finding insurance mistakes, Patty works to make sure you receive your full insurance benefit and verify your balance is correct. When extended payment arrangements are needed, Patty will work with you to create a financial plan that fits your family's budget.
Get The Care You Deserve!
Myers Pediatric Dentistry & Orthodontics would love to meet you and your family and provide you with the dental care you deserve! Our two offices are easily accessible to those living near Middleburg and Jacksonville to get the care they deserve.
Click here toRequest An Appointment Online
Or call us today at: (904) 505-2010