3200 Old Jennings Rd.
Middleburg, FL 32068
3267 Hodges Blvd. #13
Jacksonville, FL 32224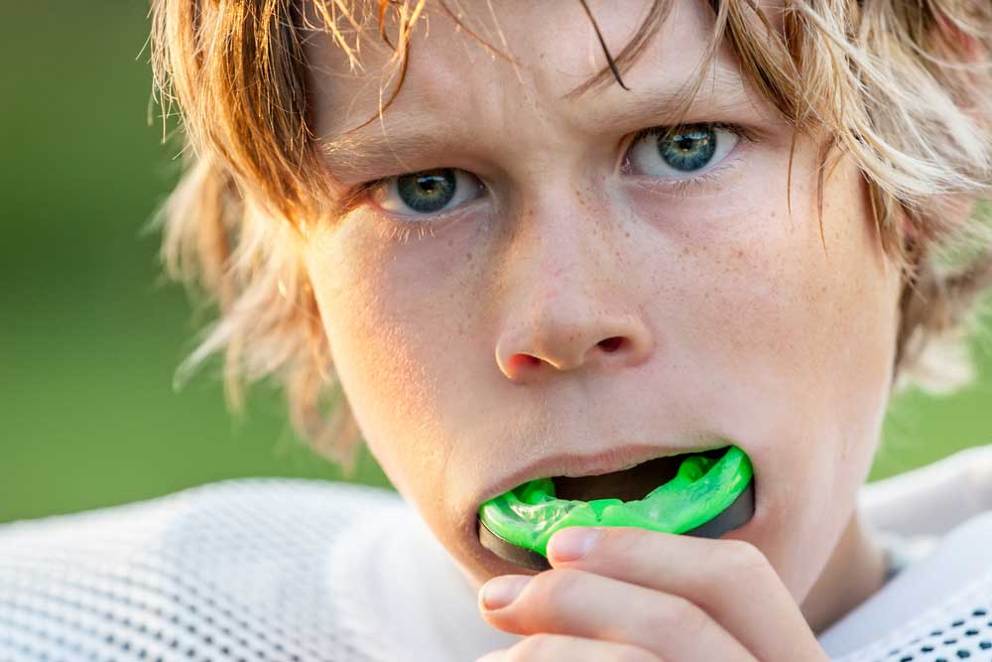 Accidents can happen during any physical activity. A mouth protector can help protect the soft tissues of your tongue, lips, and cheek lining. Over-the-counter stock mouth protectors are inexpensive, pre-formed, and ready-to-wear. "Boil and Bite" mouth protectors offer a better fit than stock mouth protectors. Softened in water, they are more adaptable to the shape of your mouth. Custom-fitted mouth protectors can be made by your dentist for you personally. They are more expensive, but a properly fitted mouth protector will stay in place while you are wearing it, making it much easier for you to talk and breathe.
Get The Care You Deserve!
Myers Pediatric Dentistry & Orthodontics would love to meet you and your family and provide you with the dental care you deserve! Our two offices are easily accessible to those living near Middleburg and Jacksonville to get the care they deserve.
Click here toRequest An Appointment Online
Or call us today at: (904) 505-2010