3200 Old Jennings Rd.
Middleburg, FL 32068
3267 Hodges Blvd. #13
Jacksonville, FL 32224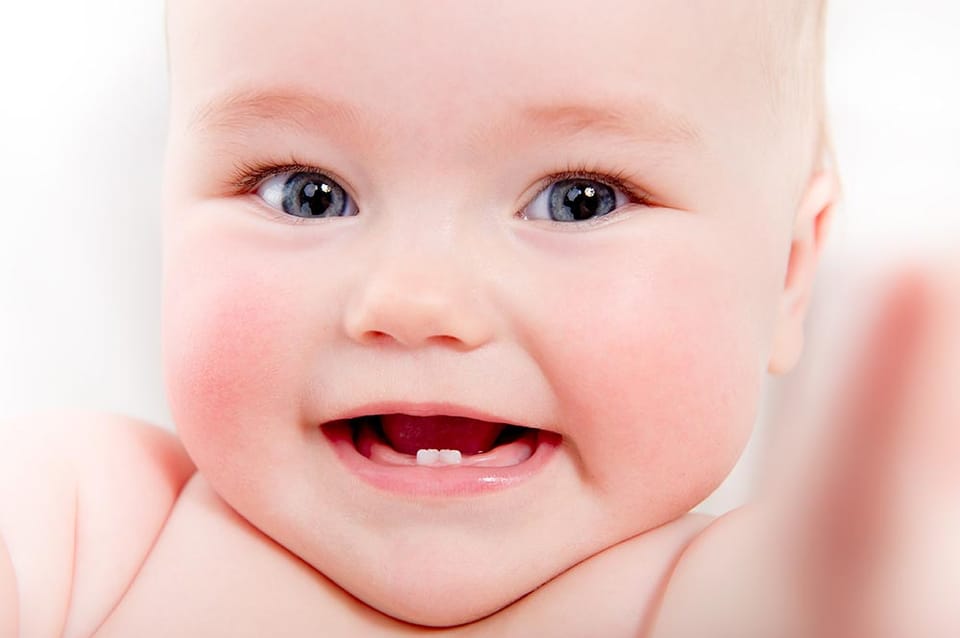 We view the infant dental exam as one of the strongest foundations for cavity prevention. The best predictor of future cavities is how many baby teeth had cavities and how early they developed. We monitor many children's teeth from their first development into maturity and are able to provide quality care for a lifetime of health.
The purpose of this visit is to familiarize you with many topics important for your baby's future oral health. We are so passionate about the infant dental visit that we built a room especially for babies and their moms and dads – we even have a small dental chair for the infant exam!
A child's first visit to the dentist should occur when their first primary teeth begin erupting, usually between six months and one year of age. Please don't wait to schedule their first appointment until all their teeth erupt, as that can lead to the development of early oral problems.
Early visits are a fairly new approach to cavity prevention, so we encourage our families to talk about the importance of the infant dental visit with other new parents and share the information we give them on how to provide for a baby's oral health. Our parents also know we are here to help if their baby has an accident and bumps his or her teeth. We have the after-hours emergency number for just these times.
Baby teeth are more important than many people realize; they affect the way your baby's jaw grows, aid in chewing, and help form those important first sounds and words.
Every baby's teeth develop differently, though generally the two front teeth appear between four and seven months of age. Teething is usually painless, but it can make some babies uncomfortable and fussy; it may help to give your baby a cold teething ring or washcloth to chew or suck. Teething does not cause a fever, and if your baby develops one you should talk to your doctor.
Start cleaning your baby's teeth twice a day as soon as the first tooth appears. Until your child is one year old, you can use a wet wash cloth or gauze to clean your baby's teeth and gums. At around one year to 18 months of age you should start using a soft baby toothbrush and a small dab of toothpaste that does not have fluoride in it, which is safe if ingested.
Be sure to take your baby to a dentist by his or her first birthday, especially if there is a high risk for cavities or any other problems with his or her teeth. We suggest letting your child meet the dentist and see the office before he or she has a tooth problem to ensure their comfort when visiting us.
Get The Care You Deserve!
Myers Pediatric Dentistry & Orthodontics would love to meet you and your family and provide you with the dental care you deserve! Our two offices are easily accessible to those living near Middleburg and Jacksonville to get the care they deserve.
Click here toRequest An Appointment Online
Or call us today at: (904) 505-2010